Quality Policy
The quality policy of Formula Plastics Ltd is to provide products and services which provide customer satisfaction based on world class manufacturing quality performance.
Accreditation
We are fully accredited ISO 9001:2015 supplier.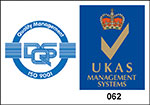 Download Our ISO9001 Certificate
Advanced Product Quality Planning
With our expertise in successfully delivering new projects, our NPI programe ensures a smooth introduction into production and provides on time supply.
Continuous Inspection & Improvement
Quality is continually monitored within the factory to ensure that customer requirements are fulfilled. Functions include:
» 100% inspection during production and assembly processes.
» First off and last off inspections, measurement & reporting together with SPC and preventative maintenance are employed to achieve continuous improvement in quality performance.
Quality Tools & Methodology
A.P.Q.P. (Advanced Product Quality Planning) and Q.O.S (Quality Operating System) are essential tools within the quality function allowing the completion of detailed PPAP (Production Parts Approval Process) submissions to our Customers.
Additional processes include:
» PFMEA (Process Failure Mode Effect Analysis) Reports
» SPC (Statistical Process Control) & Process Flow charts
» Control Plans
» ISIR (Initial Sample Inspection Report) Dimensional Reports
» Capability studies
» Gauges and checking fixtures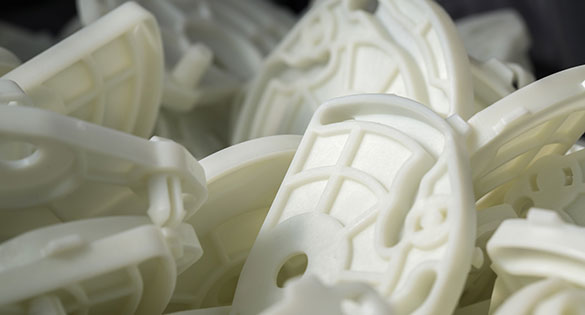 Environment Policy
The environment policy of Formula Plastics Ltd is to provide our customers with an excellent service whilst looking to reduce our impact on the environment.
We are delighted to announce that we have successfully achieved ISO14001 for our Environmental Management system.
Download our ISO14001 Certificate
Designed to reduce environmental impact
All new machines are evaluated considering their environmental impact. Tools are designed to reduce waste and run on optimised machines.
Continuous Improvement
The introduction of environmental targets, measurements and KPI's ensure that we succeed in continuously improving our environmental impact.
Measures include:
» Reduction in scrap
» Reduction in energy consumption per tonne of material
» Reduction, segregation and recycling of waste
» Implementation of "closed loop" systems